Community Relay securely connects you with individuals in need. Users begin by entering their zip code and can then search by the type of service or support needed. As a Community Relay partner, you can customize your profile to showcase programs and services, notify users how to reach you. Community Relay offers complimentary, online appointment scheduling and screening tools.
Our platform is powered by findhelp, a nationwide social care network. The findhelp team researches, verifies and adds qualified programs to the listings so that they are easily found on the Community Relay platform.
Community Relay and findhelp are offered free of charge to help ensure that individuals quickly can access the services and support they need. To be included, Community Partners must offer free or reduced-cost services and programs.
Claim Your Profile to Get Started
With more than 535,000 active listings on Community Relay nationwide, your organization may already have a profile. Click the link below to search our nationwide directory and either update or create your profile.
Request Our Social Media Kit
Community Relay invites you to use this social media kit to complement your social messaging. The kit includes a series of messages and digital assets to help promote your Community Relay listing. We encourage you to share Community Relay's posts as well. Our messaging focuses on resources available in our local community!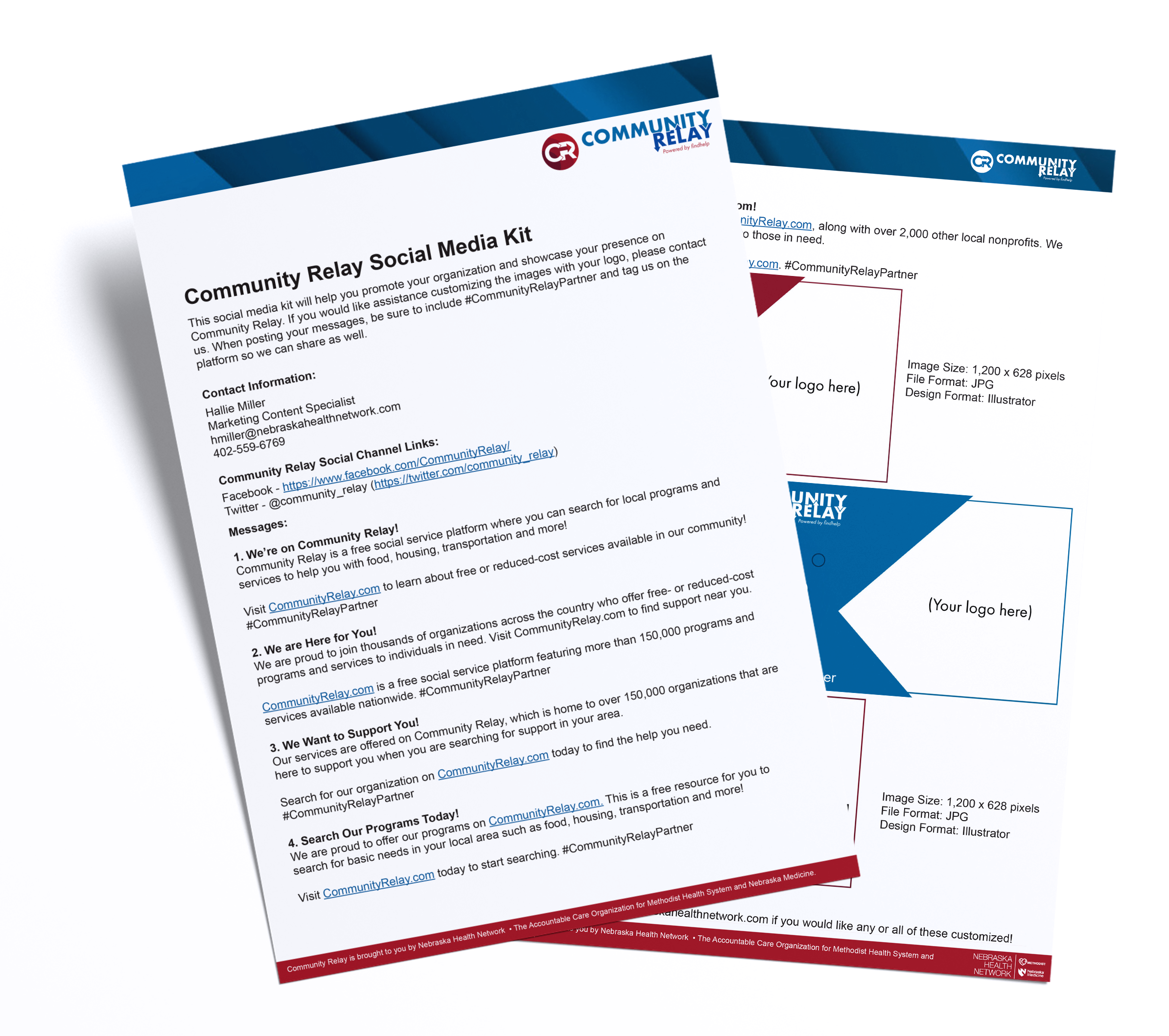 Community Partner Toolkit
findhelp's non-profit toolkit provides valuable resources to help you better understand referral patterns, discover the needs of your beneficiaries and more. All packaged in a FREE toolkit just for participating.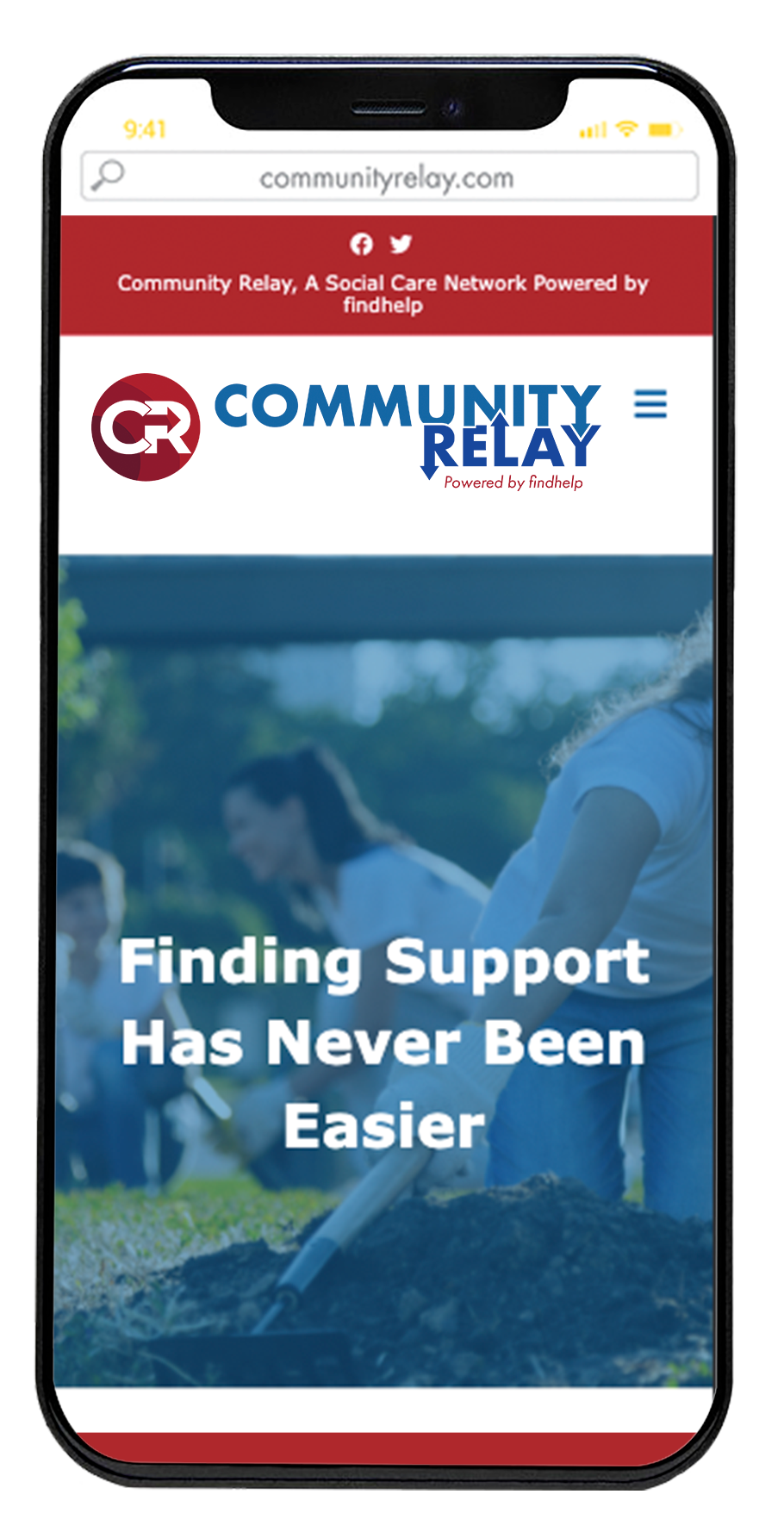 Get Started with Community Relay
Review your online listing

Learn how to maximize your participation

Attend one of our monthly trainings to learn how you can leverage Community Relay to promote your organization.

Stay enaged

Actively receive and act on referrals from individuals and health-care providers.

Receive valuable analytics

Community Relay's reporting capabilities enable you to measure the quality and quantity of referrals within the system.
Want to Learn More About Community Relay?
Contact us to learn more about the platform, upcoming training sessions and more!
Search by zip code or support category. NEW! Search for COVID-19 resources or look for the COVID-19 tag on listings.