Youth Emergency Services of Omaha provides resources for youth experiencing homelessness or are on the brink of experiencing homelessness to become self-sufficient. The programs offered include Street Outreach, Emergency Shelter, Transitional Living and more. The organization has made a difference by helping youth live on their own and helping struggling teens get back on their feet. Youth Emergency Services is the only nonprofit that works solely with homeless and near-homeless youth.
What services do you provide?
Youth Emergency Services' (YES) mission is to serve youth who are experiencing homelessness and near-homelessness by providing critically-needed resources which empower them to become self-sufficient.
We do this through a continuum of programs – Street Outreach, Emergency Shelter, Transitional Living, Maternity Group Home, Prevention, Rapid Rehousing, Making A Connection, Indigo (human trafficking in conjunction with the WCA), Volunteering and others.
How have you seen the organization make a difference?
We see our work making a difference in the lives of homeless and near-homeless youth every day in a variety of ways. Seeing a young person find a job or go back to school and graduate so they can become self-sufficient and live on their own. Helping young pregnant women or young mothers who have been turned away from their family to find shelter, get on their feet and eventually move into their own house or apartment.
When we see a young person become independent and live on their own, we know we've made a difference.
Is there anything you wish more people knew about your organization?
We are the only nonprofit in the area that works solely with homeless and near-homeless youth. There are other shelters, etc., but we serve a younger, more vulnerable demographic that may not feel safe staying in an adult shelter or may need temporary help finding housing, getting a driver's license or even just a warm meal.
How can people get involved?
We don't have a lot of volunteer opportunities right now because of the ongoing pandemic, but we can always use nonperishable food items for our street outreach youth, as well as clean, gently worn clothing and other seasonal items. Of course, money donations are always welcome and needed!
We feed between 10-15 youth (on average) each day at our Street Outreach Center, so we are always looking for catered or prepared meals for them. More information about donations, meals, events, etc., can be found on our website, www.yesomaha.org.
Is there any additional information you want to share about the organization? 
Each August, we host a golf outing (title sponsor Union Pacific Railroad) that is a big fundraiser. We can always use donated items (gift cards, golf items, etc., for our raffle).
In October, we host our big fundraising gala, Dance for a Chance (it's a lot like Dancing with the Stars). We are currently looking for community members who would like to participate as dancers, who would like to become sponsors or who might want to donate items for our silent auction. Please contact Barb at bfarho@yesomaha.org for more information.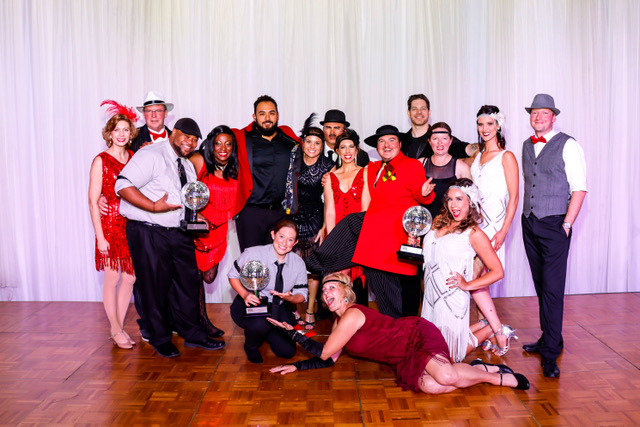 These are the dancers and instructors from last year's 2021 Dance for a Chance. The theme was the Roaring Twenty-Twenties. This year's event, October 13, is called Disco Nights and will have a 70s/disco theme.
Want to Be Featured in Our Community Spotlight?
Let us know all of the great things your organization is doing to support the community!
Community Spotlight Library
Review our growing library of Community Spotlights featuring local organizations supporting our community!
Search by zip code or support category. NEW! Search for COVID-19 resources or look for the COVID-19 tag on listings.